Nobel winners' protest halts science funding change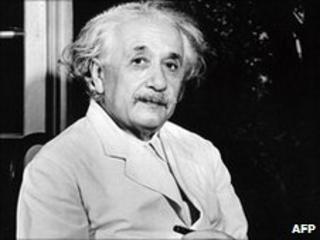 The government has put on hold controversial plans to re-work the way England's university science research is funded.
Thousands of academics, including Nobel prize winners, campaigned against them, saying they would lead to major discoveries being missed.
Under the research excellence framework (REF), more weight would be given to the economic impact of research.
Ministers announced a one-year delay to the plans to enable a full review.
More than 18,000 academics, including a string of Nobel prize winners, signed a petition from the University and College Union opposing the reform which would have come into force in 2013.
The union made the case that if researchers had been operating under the proposed guidelines, many crucial discoveries would have been missed.
It argued that it was often impossible to say where research would lead and what its impact would before it had been started.
During the campaign the UCU used a quote from Albert Einstein to sum up its case: "If we knew what it was we were doing, it would not be called research, would it?"
Mr Willetts said he appreciated why scientists were wary.
He said: "The surprising paths which serendipity takes us down is a major reason why we need to think harder about impact.
"There is no perfect way to assess impact, even looking backwards at what has happened.
He said he wanted to figure out whether there was a method of assessing impact which was "sound" and "acceptable to the academic community".
Innovation
UCU general secretary Sally Hunt said: "History has taught us that some of the biggest breakthroughs have come from speculative research and it is wrong to try and measure projects purely on their economic potential.
"If implemented these plans would have wrecked the very basis of innovation in knowledge."
She welcomed the reprieve but pledged to continue to make the case against the proposals.
"We will also be making the case that unless plans for savage cuts across the sector are reversed then we will be falling way behind our competitors when it comes to research," she added.
Hefce, England's university funding body, said the delay would provide sufficient time to develop a robust method for assessing the impact of research, as part of the REF.
The delay means universities will not have to make their submissions to the REF until 2014.