Racing starts in sailing regattas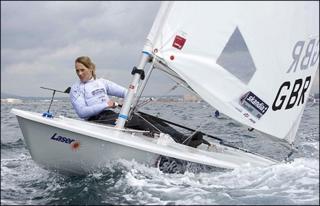 Some of the world's top sailors are competing in the biggest regatta ever staged in Scotland.
About 600 competitors from 58 countries are contesting the Laser Radial World Championships, which are under way off Largs, North Ayrshire.
The men's championship has attracted a fleet of 120 boats from 33 countries. Some 120 vessels, from 41 countries, are taking part in the women's class.
The finals for both events, hosted by Largs Sailing Club, are on 14 July.
Competitors include gold, silver and bronze medallists from the 2008 Beijing Olympics.
'Fantastic start'
Scotland's prospective 2012 Olympian, Charlotte Dobson, is challenging in the women's class.
The official opening ceremony on Thursday saw competitors and local people march along Largs Main Street, flying an array of flags from around the world.
North Ayrshire Council leader, Councillor David O'Neill, said: "We are absolutely delighted to host such a prestigious event and look forward to this great opportunity to showcase Largs and North Ayrshire to the world.
"With such a fantastic start to the championships, we are sure that everyone competing will enjoy their time in the area and will leave North Ayrshire with fond memories."
The Laser Radial Youth World Championship, for under 19s, takes place off Largs from 20 to 25 July.