Head teachers face 'prime minister pay cap'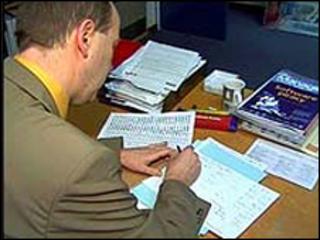 The pay of head teachers in England should be capped at the level of the prime minister's salary, the government has said.
Education Secretary Michael Gove has written to the body which advises the government on teachers' pay to say they should not earn more than £142,500.
The top of the pay scale is £109,000, but governors can offer much more.
It is thought that about 100 head teachers earn more than £150,000, with a handful earning as much as £180,000.
However, with pay being set by school governing bodies, there are no records kept on how many heads earn above the top of their pay scale.
In a letter to Anne Wright, chairman of the School Teachers' Review Body (STRB), Mr Gove said teachers pay should increase this year by 2.3% in line with previous recommendations.
Discretion
But he added that he wanted to add an "upper limit to leadership group remuneration".
"This would be to ensure that the discretions that exist to pay above the maximum leadership pay range should be contained within an over-riding limit that would not exceed the prime minister's salary," he added.
He said he hoped the limit would apply to any pay decisions taken after 1 September.
Pay freezes are in force across the public sector and pensions are due to be radically reformed as the chancellor attempts to pay off the deficit.
The Association of School and College Leaders said any upper limit should be decided by the pay review body, not be set at an arbitrary level by a minister.
The Department for Education said the chancellor was clear that the country was living beyond its means and that the entire public sector should share the burden of dealing with the growing national debt.