Top Rwanda genocide suspect Uwinkindi pleads not guilty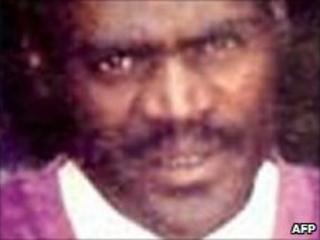 A Rwandan priest captured last week and accused of helping to orchestrate the 1994 genocide has pleaded not guilty at a UN tribunal.
Jean-Bosco Uwinkindi was arrested after entering western Uganda from the Democratic Republic of Congo.
He is accused of ordering the killing of ethnic Tutsis after they sought refuge in his church.
About 800,000 Tutsis and moderate Hutus were killed by Hutu militias in 100 days in the Rwandan genocide.
Mr Uwinkindi was indicted in 2001 by the International Criminal Tribunal for Rwanda (ICTR), which is based in Tanzania, on charges of genocide and crimes against humanity.
His indictment said he was a pastor at a Pentecostal Church near Rwanda's capital, Kigali, in 1994.
The prosecution alleges that in investigations after the genocide, some 2,000 corpses were found near the church.
Until his arrest by Ugandan police, Mr Uwinkindi was one of the ICTR's 11 most-wanted suspects.
The US had offered a $5m (£3.3m) reward for information leading to his arrest.