Call for easy site 'de-listing' in Jersey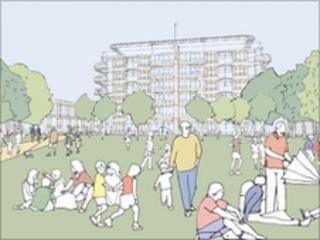 A Jersey politician has called upon the States of Jersey to make it easier for properties to be removed from the Sites of Special Interest (SSI) list.
Similar to Grade I and II listing in the UK, properties can only be de-listed by the planning minister if "a special interest has ceased to exist".
Senator Jimmy Perchard has lodged a proposition asking for the law to be amended so this clause is removed.
He said buildings should be removed for economic or social reasons.
In his proposals to the States, Senator Perchard said: "The planning and Building (Jersey Law) 2002 is currently deficient, as it does not allow for the minister to remove a building or site from the SSI list for any reason other than if he is satisfied that its special interest has ceased to exist.
"The law limits the power of the States in most planning matters."
The move comes two weeks after a plan for a £40m redevelopment of the north of town, including demolishing the former Odeon cinema site, which is a designated SSI, was presented to the States.