Sark to Jersey record swim attempt failed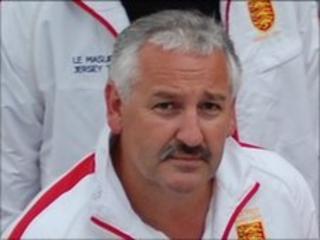 An attempt to become the first person to swim from Sark to Jersey has been halted by a 50-year-old swimmer, just three miles from shore.
Neil Faudemer set off from Dixcart Bay, Sark, on Thursday morning to swim the 19 miles between the islands.
The swimmer expected to complete the stretch by 1700 BST, but with worsening sea conditions he called off the swim as he approached Greve De Lecq, Jersey.
Mr Faudemer said: "I am not too disappointed, I got close."
Jersey swimming club had said, if successful, Mr Faudemer would have become the first person to have swum the route solo.
During the crossing, Mr Faudemer was stung by a jelly fish but the swim was called off when he stopped making progress against the tide.
He said: "I gave it my best shot. It is an extremely difficult stretch of sea to swim as it proved again today.
"I am sure a faster, younger swimmer might well have a chance in the future."
The attempted swim raised £2,000 which will be donated to Jersey Hospice and the North Thailand School Appeal.