BT pay deal averts strike action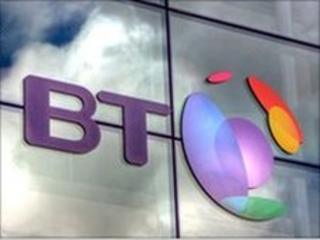 BT and the Communication Workers Union (CWU) have reached a deal on staff pay, averting the threat of strike action.
The agreement will see BT workers receive a 9.3% pay rise over 39 months, the two sides having failed to reach agreement on a one or two-year deal.
BT had previously offered a 5.1% rise over 21 months; the CWU had wanted a 5% rise for 2010-11 alone.
The company described the deal as "unprecedented" while the union said it was "fantastic" for its members.
Under the agreement, staff will receive pensionable pay rises worth 3% each financial year from April 2010 to March 2013, with the rise being backdated to January 2010.
'Fantastic deal'
"This agreement is good for BT, its employees, shareholders and customers," BT chief executive Ian Livingston said.
"BT will benefit from a long period of certainty whilst our employees will have financial stability during uncertain economic times.
"I am pleased that we have been able to work with the union's leadership to resolve this matter as industrial action would have been in no-one's interest."
CWU deputy general secretary Andy Kerr said: "This is a fantastic deal for our members, providing a fair rise in their basic pay this year and for the following two years.
"This deal is among the highest pay settlements in the country this year, recognising the contribution of staff and BT's success over the last year."
Shares in BT ended Friday 3.2% higher on the back of the announcement.
Ian Watt from Enders Analysis said the 9.3% offer "sounded impressive" but in reality was "just keeping pace with inflation".
Ballot impact
The CWU had opened a ballot on industrial action last month but cancelled it on Monday following legal advice.
"Although our ballot for strike action was ultimately withdrawn, we believe it played a major part in getting BT back to the negotiating table with a significantly improved pay offer," Mr Kerr said.
The CWU, which represents 55,000 BT workers including engineers and call centre workers, will now hold a consultative ballot of its members recommending that they endorse the deal in the coming weeks.
The union had previously argued that BT could afford a 5% rise over one year after the company reported a £1bn annual profit and revealed that chief executive Ian Livingston would be paid a £1.2m bonus for his work last year.