Italian journalists strike over Berlusconi wiretap bill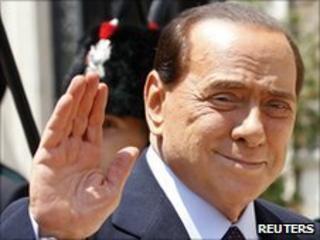 Journalists across Italy are on strike to protest against a proposed bill aimed at curbing wiretapping.
Newsstands were left without papers and journalists working for news agencies, websites and broadcast media also refused to work.
The government of Prime Minister Silvio Berlusconi wants to restrict the right of police and prosecutors to plant bugs and record telephone conversations.
It also proposes fines for journalists publishing transcripts of recordings.
Mr Berlusconi argues that tightening the law is necessary to protect the privacy of Italian citizens.
Most observers agree that there has been an explosion of media reports based on wiretaps and secret telephone recordings in Italy.
But journalists say that the prime minister wants to protect himself and his allies.
"The real objective of this bill is to prevent the reporting of judicial cases that have a high political impact, the ones that can generate, and have generated, embarrassment," said the head of the Italian journalists union, Roberto Natale.
Scandals
The international organisation Reporters without Borders has described the law as authoritarian.
Italian magistrates have also warned that the proposed law, which still needs to pass the lower house of parliament, would restrict their fight against the Mafia, terrorism and paedophiles.
Transcripts of bugged conversations have fuelled a number of scandals involving Mr Berlusconi, including a call girl's claims to have slept with the Italian leader.
Recently, wiretaps leaked to Italian media have led to corruption allegations against the Italian disaster relief agency.