Recession grips US concert touring market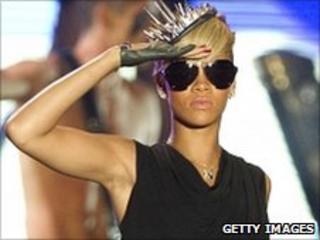 Ticket sales for major concert tours across North America have fallen to their lowest point since 2005, a US trade publication has said.
During the first half of the year, the top 100 tours made a total of $965.5m (£636.2m), the lowest since 2005 when gross revenue was $730.9m (£481.6m).
It marks a 17% decrease from the same period last year.
Pollstar magazine said an average of 6,951 tickets per show were sold, down 9% from the same period in 2009.
The information comes just after it was announced that two weeks have been cut from the American Idol tour.
Promoters Live Nation said eight shows by the Idol finalists, including winner Lee DeWyze and runner-up Crystal Bowersox, have been dropped.
Publicists for the show did not comment on the reasons why the decision had been made, but it the latest tour to announce date cancellations.
The Jonas Brothers, The Eagles, Christina Aguilera, Rihanna, John Mayer and Limp Bizkit have pulled summer dates in the US.