Stolen Durham University Shakespeare folio 'mutilated'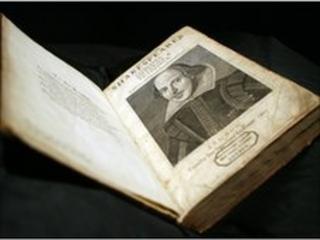 The Shakespeare folio Raymond Scott was accused of stealing was one of a number of manuscripts and books taken from Durham University in December 1998.
The folio had been bought by John Cosin who, later, as Bishop of Durham, built and endowed a public library in the 1660s.
Apart from a short period when it was stored in Cambridge during the English Civil War it had remained in Durham.
Its condition 12 years ago was described as good, but it was damaged in an effort to hide its provenance.
Richard Kuhta, of the Folger Library at Washington DC and one of a number of leading authorities who have examined the folio, said: "This is a cultural object which represents literary history, civilisation of humanity and the spread of the arts.
"It's not just a book, it's a cultural legacy that has been damaged, brutalised, mutilated.
"The damage to the book is unconscionable; it's irreparable."
In an effort to hide its true identity the goat skin bindings were deliberately removed and the cords of the spine cut.
A number of pages are also missing, including the engraving of Shakespeare on the frontispiece.
Det Con Tim Lerner, of Durham Police, added: "Anything that could identify the book had been torn off and thrown away. In fact the damage caused has probably knocked £1.5m off its value.
"All the world's leading experts have identified the book as the Durham folio, citing 13 major points. Scott's reaction was dismissive but the facts speak for themselves.
"The experts from the Folger Library looked at every page of the folio. All the surviving folios have what is basically their own DNA and all the experts said the folio Scott produced was definitely Durham's.
"The library did some fantastic work and proved unquestionably that it is the Durham book."