Woman charged over fire at house in Banbury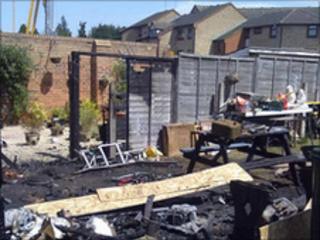 A woman arrested in connection with a fire at a house in Banbury has been charged.
The fire spread quickly to the kitchen and first floor and to a next-door property in McKeevor Place after a bonfire got out of control on 27 June.
Sandra McGaughey, 54, from West Bar Street, Banbury, has been charged with two counts of arson recklessly endangering life.
She is due to appear at Banbury Magistrates' Court on 21 July.