Bishop calls for solution to mosque dilemma in Lincoln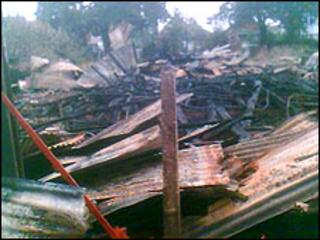 The bishop of Lincoln has joined with Muslim leaders in the city in a move to find a suitable location for a new mosque.
The Right Reverend Dr John Saxbee said it was vital that Muslims in Lincoln found a permanent place of worship.
The Islamic Association of Lincoln has been looking for a new location for five years.
The association recently had a planning application rejected because of parking and traffic fears.
No progress
An appeal has been lodged against the decision to reject its application in Boultham Park.
Dr Tanweer Ahmed, of the association, said the current mosque was too small for the growing Muslim community.
He said the community was "angry and frustrated" that no progress had been made.
"We were also proposing to build a community centre that would be open to the public," he said.
Dr Saxbee said it was unfortunate that the empty St Matthew's church - which had been closed for 12 years and was earmarked for use as a mosque - had been destroyed in a fire.
"We feel that we have a moral commitment to our Muslim friends in Lincoln to help them find somewhere where they can worship."
He said he had met with the association twice, but added it was "not easy" to find a solution.