South Yorkshire's fire cuts could put public 'at risk'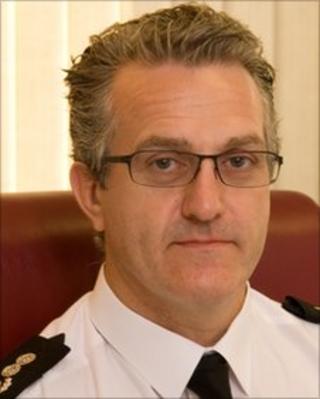 South Yorkshire's chief fire officer has warned the safety of the public is at risk if planned government cuts go ahead.
The Chancellor announced in the budget the average cut in public services would be about 25%.
Mark Smitherman warned fire stations could be forced to close if cuts on this scale were imposed.
He said he would do his "utmost" to defend the service and staff against cuts that could affect public safety.
South Yorkshire Fire and Rescue's current annual budget is about £60m, comprising of about £36m in government grants.
The remainder is funded through council tax.
The fire service said a 25% cut in the government grant would reduce the budget by £9m a year.
'Last resort'
Mr Smitherman said 80% of the service's budget was spent on staff costs. He said: "If the cut is 25%, as is being suggested, that will have significant implications for our frontline service."
He said closing fire stations would be a "last resort" and he could not put a figure on the number of jobs that would be affected until the size of the cut was known.
A public consultation has been ongoing since the budget cuts were announced.
People are being asked for their views on proposed changes to the county's fire service. They have until 2 August to respond.
The Department of Communities and Government has not supplied the BBC with a response to Mr Smitherman's comments as yet.