Closure threat to Devon and Cornwall speed camera group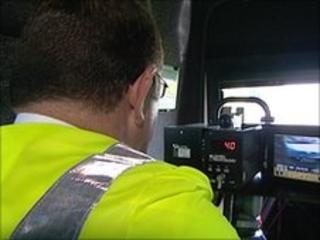 The organisation which operates speed cameras in Devon and Cornwall is under threat of closure.
Police sources told BBC South West the government has been unable to guarantee funding after the end of the financial year.
Plans have therefore been made to wind up the Devon and Cornwall Safety Camera Partnership by March 2011.
The move could mean less use of the fixed roadside camera points, and fewer mobile speed enforcement vans.
The mobile units are said to be most at risk because they require a person to operate them, so are more expensive to run.
The 35 civilian staff who work for the partnership have been warned their jobs are under threat.
Supt Tim Swarbrick of Devon and Cornwall Police said he would be very concerned at any reduction in the use of speed cameras.
Road casualties in the force area had fallen by 40% over the past five years and safety cameras had played a "significant role" in that, the superintendent added.
The charity Road Peace, which campaigns to help the victims of traffic crashes, said the move would be a "backwards step and a disaster".