Car appeal after man shot at Chasetown home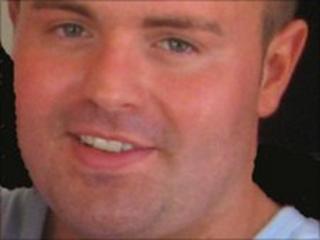 Police investigating the murder of a Staffordshire man found shot dead at his home have appealed for information about a car seen in the area at the time.
Richard Deakin, 27, from Meadway Street, Chasetown, was found on Monday morning. He had been shot in the chest.
Police are keen to speak to anyone who saw a black Vauxhall Corsa in the area between 0830 and 0840 BST on Monday.
The vehicle was later found abandoned in nearby Coppy Nook Lane, police said.
Ch Insp Selwyn Burton said: "Several people who saw the Corsa have already come forward. However, we're keen to confirm the route it took and want to speak to any motorists or pedestrians who may have seen it..."
He added that the major investigation department was carrying out a full inquiry and they were doing all they could to bring those responsible for Mr Deakin's death to justice.