Rise in firms becoming 'critical'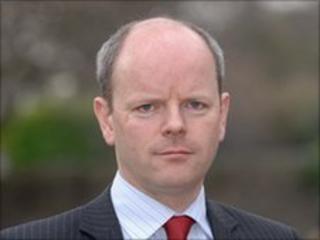 The number of Scottish companies with "critical financial problems" has risen sharply this year, with few signs of the recovery being seen across the rest of the UK, accountancy experts have said.
Begbies Traynor, a specialist in handling corporate rescue and restructuring, said the second quarter of 2010 saw a 30% increase on those going "critical" compared with the same time last year.
The new figures show Scottish companies registered the smallest decreases of any part of Britain in the number of companies facing "significant" problems.
But the accountancy company reported one area of corporate improvement was in north-east Scotland, which it said reflected the recovery in the oil and gas sector.
Ken Pattullo, Begbies Traynor's group managing partner in Scotland, said: "There is very definitely a high degree of uncertainty in Scotland which confounds apparent continuing recovery in the rest of the UK.
Spending cuts
"Uncertainty is greatest among those businesses likely to be affected by cuts in public spending and capital investment intentions remain sluggish in a continuously uncertain atmosphere.
"There are still problems out there and one of the major problems is that a significant number of companies have allowed tax arrears to build up over the past 18 months to two years under the 'time to pay' regime and are now facing considerable difficulties."
Mr Pattullo said the company expects business distress to increase in the first half of next year once the full affects of the Westminster coalition government's spending cuts take effect.
While retail's position has improved, Begbies Traynor's UK alert on insolvency shows 52,000 companies in distress in those sectors most dependent on government contracts.
The property services company sector is among the hardest hit in the most recent figures, with 13% of companies in critical trouble in the second quarter, up from 5% in the first.