Ron Davies set to stand for Plaid Cymru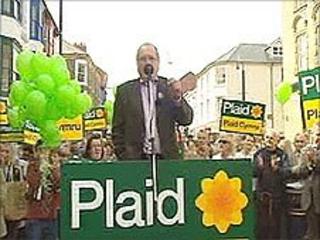 Former Welsh Secretary Ron Davies is expected to stand for Plaid Cymru in next year's assembly election, BBC Wales understands.
While the ex-Labour MP has yet to be formally selected, the BBC understands that he is the only candidate seeking nomination for Plaid in the Caerphilly seat.
Mr Davies stood as an independent candidate in the constituency in 2007.
He is also a former MP and AM for Caerphilly.
In January this year, Mr Davies said he would be supporting Plaid Cymru in the general election campaign, after the left-of-centre Forward Wales party was disbanded.
He is currently the cabinet member for regeneration and countryside on Caerphilly County Borough Council.
Mr Davies left Tony Blair's first cabinet in 1998.