Three new faces for Big Brother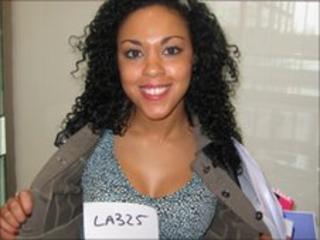 Three new contestants will enter the Big Brother house on Friday after dropping from a "spaceship".
Andrew, Keeley and Rachel will be free to win the series. They cannot tell the other housemates how they are being perceived by the public.
Keeley and Rachel appeared at the series' launch night, but left disappointed when they were not chosen.
The pair were contacted earlier this week and told they were to join the series after all.
The first the housemates will know of the new contestants will be when the house's fairground dummy, Bob Righter, tells them "Look to the skies", shortly before they arrive.
The contestants have already seen their numbers grow with the robots which have invaded and taken them on in a series of challenges.
This year's Big Brother is the reality show's 11th and final series.
The winner of the current crop of housemates will be joined by previous winners and notable contestants to determine the ultimate Big Brother champion for a two-week special to mark its departure.