'Disturbing child abuse images' on Blanchard computer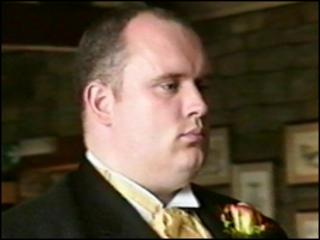 A computer engineer was looking through a friend's e-mails when he found "disturbing" images of child abuse, Bristol Crown Court has heard.
Noman Ahmed said he had no idea Colin Blanchard was interested in children until he discovered the pictures.
He was giving evidence in the trial of Tracy Dawber, 43, of Southport, who denies sexually assaulting a baby and allowing photos to be taken.
Blanchard, of Rochdale, pleaded guilty to taking the photos, the jury heard.
Ms Dawber, Blanchard's former girlfriend, faces one count of sexually assaulting a child and five counts of permitting indecent photographs of a child to be taken.
She accepts being in the photographs but denies all charges.
Children's charity
Mr Ahmed, aware that Blanchard had plans to set up a children's charity, became concerned and reported him to the police, the court heard.
The jury heard forensic searches of Blanchard's computer equipment then led police to Ms Dawber.
Examining the witness, prosecutor Simon Morgan said Mr Ahmed met Blanchard in 1999, and the pair met socially and for business over the course of the following decade.
In June 2009, Blanchard had been using a computer at Mr Ahmed's business premises at Trafford Park, Greater Manchester, the court heard.
While Blanchard was out of the office, Mr Ahmed discovered he had not logged out of his e-mail account.
'Utterly shocked'
Mr Morgan said: "You closed the account at that stage but later that day you went back into the e-mail because you thought it might be an advantage to know what he was doing, being in the same business as you." Mr Ahmed replied: "Yes, that's correct."
Mr Morgan went on: "Is it fair to say you found various attachments which you found disturbing?" Mr Ahmed said: "That's right."
Cross-examining Mr Ahmed, defence counsel Deborah Gould said: "When you did find the material you were completely and utterly shocked."
Mr Ahmed said: "That's correct."
Mr Ahmed told the court he could see that Blanchard had been sending the images on using his iPhone.
Ms Gould later asked: "Is it correct that Mr Blanchard also was potentially about to be involved in a children's charity?" Mr Ahmed said: "That's right."
Ten images
The jury heard on Monday that police recovered a Nokia mobile phone from Blanchard's car on 11 June 2009 and indecent images of children were discovered.
Ten images were "of interest" to the police.
The first three showed Blanchard in his vehicle, the next five showed images of a young child, and the final two were of Dawber and Blanchard together, the jury was told.
Dawber was arrested on 17 November 2009 and immediately denied ever touching a child.
The case continues.