Corrupt Norfolk policeman in detection rate con jailed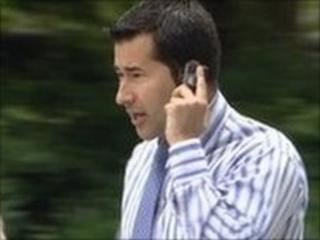 A Norfolk police officer who tricked innocent people into accepting cautions and warnings to improve his detection rates has been jailed for three years.
Pc Dominic de Souza, 31, was found guilty of nine counts of misconduct in a public office at Norwich Crown Court.
He was cleared of two crimes and jurors failed to reach a verdict on another.
De Souza handed out cautions for drug or offensive weapon possession. The case "exposed the shortcomings" of target-driven policing, the judge said.
'Wholesale damage'
Judge Peter Jacobs said de Souza, of Millers Square, Attleborough, who committed the offences while working near Norwich, had "criminalised" innocent people and was guilty of a "pervasive abuse of power".
He said it had done "wholesale damage" to public confidence in the police.
The judge also said a sergeant and an inspector who managed de Souza "had not enjoyed their finest hour".
De Souza will stay in jail for at least 18 months before being eligible for release on licence.
The judge said de Souza, who was based in Wymondham, Norfolk, targeted "young men who were hanging around" and had been trying to meet targets and boost promotion prospects.
The Pc questioned and searched teenagers, then conned them into accepting cautions for drug offences and possession of offensive weapons, the court was told.
Jurors heard that he forged a signature and falsified dates of birth to make youngsters appear older than they were and therefore eligible to be cautioned.
"Detected crimes" were then recorded against de Souza's name in lists of crime statistics.
Judge Jacobs said two youngsters were given cautions when "plainly innocent of any offence whatsoever".
'Corrupt behaviour'
"Some years ago the Home Office laid down targets for detection of crime, which were passed to police forces," said the judge.
"These were transferred into targets for particular divisions and particular officers."
Speaking after the case, Acting Deputy Chief Constable Kevin Wilkins said: "During the trial the officer said he didn't feel under pressure... I don't believe he was put under pressure, it was just a question of corrupt and dishonest behaviour in this case."
Passing a sentence of three years in prison, Judge Jacobs said: "Wholesale damage is done to public confidence in the police force in this county.
"He has to be dealt with severely."
Norfolk Police said it would review De Souza's position within the force next week.
He has been suspended since 2008.