Case dropped against Ludlow woman over treasure find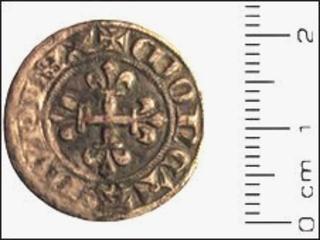 A woman from Ludlow has won a legal fight over a 14th Century silver coin left to her by her late mother.
In February Kate Harding, 23, was given a three month conditional discharge after admitting failing to notify a coroner treasure had been found.
Her solicitors appealed, saying the coin, which was found in a garden, was given before the 1996 Treasure Act she was prosecuted under came into force.
The Crown Prosecution Service has now dropped the case.
Ms Harding was due to appear before Ludlow Magistrates' Court.
Marguerite Elcock, District Crown Prosecutor for Shropshire and Herefordshire Magistrates' Courts team said: "This case was an unusual one and one which required careful re-consideration.
"Ms Harding has now handed the object she found to the local Coroner who will now complete a treasure inquest
"We took the view that having considered all of the circumstances of this case it was no longer appropriate to proceed with a prosecution against Ms Harding."