Dundee man jailed for teenage sex crimes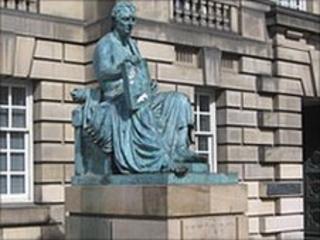 A 39-year-old man has been jailed for sex offences committed when he was 13.
Paul Hawes molested three young girls while looking after them at a house in Dundee.
A jury found him guilty of indecent behaviour towards the girls between 1984 and 1990.
He was jailed for four years at the High Court in Edinburgh despite legal arguments that he would not have faced jail if convicted as a teenager.
Defence advocate John Hamilton told the court that if the offences had come to light when they were committed, Hawes might have appeared before a children's hearing but he would not have been jailed.
The lawyer added that nothing in Hawes life since had "started alarm bells ringing" or suggested that he was a risk to children.
'Considerable difficulties'
However, jailing him, judge Lady Clark of Calton said a prison sentence was inevitable because of the seriousness of the offences.
She added: "I do accept and think it is a factor I must take into account in mitigation that at the time of the offences - particularly at the beginning - you yourself were a young boy of 13 or 14."
The judge also pointed out that his behaviour had continued for some time and was not just a "one off".
She continued: "It is plain from their evidence that this has affected them well into their adult life.
"This has caused three girls very considerable difficulties over a number of years."
Hawes was found guilty of abusing a girl when she was between five and nine years old.
A jury convicted him of simulating sex with another girl when she was between four and seven years old.
A third girl was between two and seven years old when Hawes touched her indecently and got her to touch him.