'First solo' Sark to Jersey swim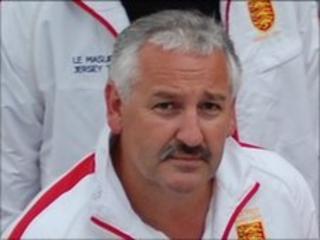 A 50-year-old swimmer has begun an attempt to be the first person to swim from Sark to Jersey.
Neil Faudemer set off from Dixcart Bay, Sark, at 0815 BST on the 19 miles to Greve de Lecq, Jersey.
Jersey swimming club said, if successful, Mr Faudemer would be the first person to have swam the route solo.
Mr Faudemer, who previously swam around Jersey, said he expected to finish at about 1700 BST.
Funds raised from the swim will be donated to Jersey Hospice and the North Thailand School Appeal.
Mr Faudemer said: "I have studied the tides, I still have two arms, two legs and more importantly nothing between my ears, so I might stand a chance."