Infection concerns over hospital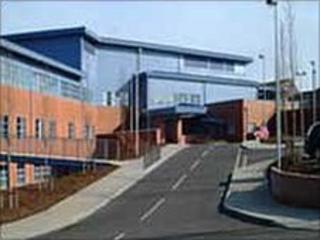 Health inspectors have voiced concern that infection control procedures are not being properly followed at Hairmyres Hospital in East Kilbride.
The Healthcare Environment Inspectorate (HEI) said the hospital was generally clean and in good condition.
But it found not all staff followed good infection control practice and identified areas of poor communication.
NHS Lanarkshire said it would "take an urgent and zero tolerance approach" to tackling areas of concern.
HEI carried out its inspection visit to Hairmyres on 25 and 26 May.
Chief Inspector Susan Brimelow said: "Overall, we found the hospital is generally clean and in a good state of repair.
"However, there are some important areas for improvement to ensure that patients, staff and visitors are protected from the risk of acquiring an infection.
"In particular, we found staff were not all following good infection control practices.
"We found a lack of communication between senior management, and ward based staff as well as poor communication with the hospital contractor."
The inspection visit to Hairmyres Hospital resulted in 16 requirements and six recommendations being passed on to NHS Lanarkshire.
Improvement areas
The requirements cover areas such as staff accountability for following procedures, the proper implementation of standards and improved communication between management, staff and contractors.
Tim Davison, chief executive of NHS Lanarkshire, said Hairmyres was "a safe and clean hospital".
"We are pleased that the HEI inspectors found that Hairmyres Hospital was generally clean and in a good state of repair," he said.
"They also identified a number of areas for improvement. The majority of these relate to improvements in documentation and policy version control which will be addressed through our action plan.
"We treat any examples of non compliance with our infection control procedures by staff very seriously and will take an urgent and zero tolerance approach in these cases."