Quicker mobile phone switching planned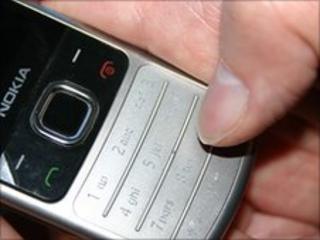 Mobile phone users will be able to transfer their number to a new provider in one working day, the communications regulator has said.
At present providers must allow customers to transport their number to the new provider within two working days, down from 25 days in 1999.
The new Ofcom rules come into force on 11 April 2011.
Consumers can save money by switching their mobile phone provider in order to get cheaper deals.
Technology
With some providers, the code needed for customers to switch to a rival firm can only be obtained by post.
But thanks to new web-based systems, switching can now be put into operation much quicker.
"Ensuring customers can switch between communications providers by removing unnecessary barriers is one of Ofcom's priorities," said chief executive Ed Richards.
"Being able to switch quickly and easily between mobile providers is an important part of healthy and effective competition."