Police station closures move forward in Surrey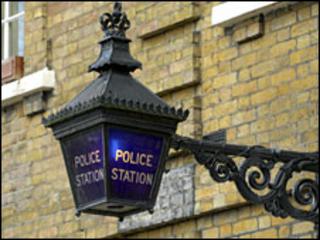 Plans to close police stations across four more boroughs in Surrey have been unveiled, with consultation due to start on Monday.
Ch Supt Gavin Stephens outlined the plans for Reigate, Epsom, Mole Valley and Runnymede on Thursday.
The force has said its local police stations are under-used and retaining the old buildings costs £2.4m a year.
It said savings from station closures would enable the force to recruit up to 200 extra police constables.
Consultation on the plans has already taken place in Guildford, Spelthorne, Surrey Heath, and Woking.
Those four boroughs are to have strengthened neighbourhood teams with additional officers, with policing teams moving into council offices. Police station front counters will remain open at Guildford, Staines and Woking.
Views on police station closures in the three remaining boroughs, Elmbridge, Tandridge and Waverley, will be sought place in the autumn.
Libraries and shops
A spokeswoman for the force said existing venues where people could meet their neighbourhood officers were under-used.
The force wanted to know if people would rather talk to the police at meeting places such as town halls, libraries, shopping centres or even supermarkets.
She said the plan could help police engage with more of the public, and also save money at a time when the force was having to make savings.
Figures from Surrey Police said the average cost to the force of a visit to a police station was £82 - the equivalent of three hours of a police officer's time.
The vast majority of residents contacted Surrey Police by telephone, with an average of 2,629 calls received per day with a cost of £7 per call.
The force said it could save £52m over 10 years if proposed changes to buildings went ahead.