Vienna is still a favourite playground for spies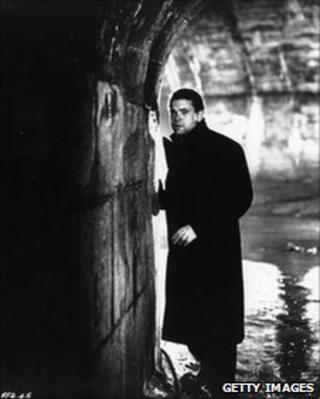 Speculation is mounting that the Austrian capital, Vienna, might be the venue for a cloak and dagger prisoner exchange straight out of a Cold War thriller.
And with a long history as a stomping ground for secret services from all over the world, Vienna has what it takes for a smooth spy swap.
After all, it is the capital of a neutral country at the heart of Europe.
And more than a century of spying history makes this romantic city a place where, 20 years after the end of the Cold War, agents and informants still feel at ease.
"All the services that worked here during the Cold War have a presence in Vienna today", says Siegfried Beer, historian and head of the Austrian Center for Intelligence, Propaganda and Security Studies (ACIPSS).
Mr Beer estimates that nowadays 2,000 to 3,000 agents and informants work in the city.
Many of them are involved in economic and technological espionage, the historian adds. "Political espionage has become pretty irrelevant."
Austria has been an international spy hub since the late 19th Century, when people from all parts of the huge Austro-Hungarian empire flocked to the city.
The disintegration of Austria-Hungary and the political turmoil in Central Europe after World War I led to more and more secret services setting up shop in Vienna.
Occupation
"Between the two world wars Vienna definitely became the centre of European espionage," Mr Beer says.
"Then, during the Third Reich, the Germans appreciated the city as a place to gather intelligence about southern and eastern Europe."
After World War II Vienna was divided into four zones, with intelligence operations of all allied forces competing for information and influence.
Once again the city became a hotbed for agents, informants and double-agents.
CIA and KGB agents were at the forefront of intelligence activities in the city, the backdrop to the Orson Welles movie The Third Man.
"Austria was full of refugees and people desperate to earn a living," says Mr Beer.
"And among that international crowd were a lot of people who had information that the respective secret services were after. Some informants were so desperate that they sold intelligence for a little food or alcohol."
Spying game
When Austria became neutral in 1955, the allies pulled out a lot of their personnel, Mr Beer says. "But they made sure that a certain type of people stayed behind."
Spies continued to swap information and money here and used Vienna as a base to plan covert operations, acts of sabotage and killings.
Not only Russian and American agents played hard at at the spying game.
"There was also a lot of tension between the secret service of Austria on the one hand and intelligence operations of Czechoslovakia and other Eastern European countries," Mr Beer says.
Those tensions have gone, but Mr Beer believes that secret servicemen and women still have it good in the Austrian capital.
"Vienna is an international city and Austrians are a friendly people,", the historian says.
"And as long as they don't spy against Austria, intelligence officers are usually left alone."