Mozambique to build new bridge over the Zambezi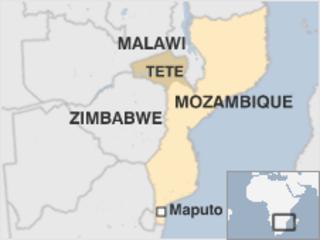 Mozambique's government has announced plans to build a $132m (£87m) bridge across the Zambezi River.
It will allow access to the inland province of Tete, and some of the world's largest coal deposits.
Construction of the bridge by a consortium of Brazilian and Portuguese firms is expected to start next week.
At present trucks have to cross the existing Samora Machel bridge one at a time, leading to peak time tailbacks of several miles.
Mozambique has launched a series of huge construction projects as the country recovers from a devastating civil war that ended in 1992.
This week, the transport minister said there were also plans to build a fourth deep-water port - to be bigger and deeper than the three existing ports of Maputo, Beira and Nacala.
Last year, the government said it had secured money to build a new railway linking mines in the north with Nacala by 2015.
Regional corridor
Announcing the new bridge, government spokesman Alberto Nkutumula said that with coal reserves of an estimated 2.4bn tonnes, several international mining companies were already working in Tete province.
The new bridge will cross the Zambezi River at Benga, about six kilometres downstream from the Samora Machel Bridge.
Mr Nkutumula said the new bridge would allow traffic to move between Zimbabwe and Malawi, without going through Tete city.
"Our country is a corridor to and from landlocked countries for the circulation of people and goods," he said.
"This project will allow the rapid development of both our country and those of the hinterland."