Baby P GP failed in duty - GMC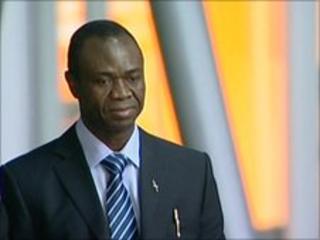 Baby Peter's GP Dr Jerome Ikwueke has been found guilty of a serious breach of professional duty, the General Medical Council has ruled.
Peter Connelly, from north London, died aged 17 months in August 2007 after sustained abuse.
Dr Ikwueke told the GMC he had agonised over whether he could have done more to help him.
Peter's mother, her boyfriend and his brother were jailed last year for causing or allowing his death.
The GMC panel ruled Dr Ikwueke was guilty of a series of failings.
It said the crucial appointment was on July 26 - eight days before his death.
Child abuse
Despite admitting that Peter was a "sorry sight", Dr Ikwueke had failed to examine him or talk to social workers or health visitors afterwards.
The panel said that Peter's changed appearance and demeanour coupled with all he knew should have pointed to the "very high likelihood" of serious child abuse.
He also failed to reply to a request from social services for a report on Peter in early July.
Dr Ikwueke also saw Peter with injuries in October 2006. He had what experts told the GMC panel was unusual bruising and should have been referred to specialist services.
But instead he accepted the mother's version of accounts on face value. She had said Peter had fallen down the steps.
Dr Ikwueke is the second doctor to face GMC allegations over Peter's care.
Consultant paediatrician Sabah Al-Zayyat is accused of failing to spot that he was suffering abuse two days before his death.
She was due to face a GMC disciplinary panel in February but did not turn up.
The hearing was adjourned until a later date after she was said to be "suicidal".