Dates scrapped on American Idol tour in US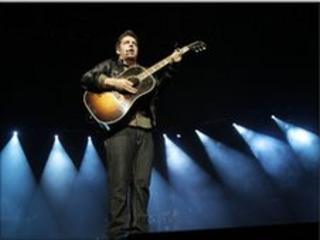 The American Idol tour has been cut short by two weeks, just days after it kicked off in the US.
Eight shows by the Idol finalists, including winner Lee DeWyze and runner-up Crystal Bowersox, have been dropped, said promoters Live Nation.
Other dates on the tour, which will now end on 31 August instead of 16 September, have been rescheduled.
The move follows what was widely considered a lacklustre season of the TV singing contest.
The final was the lowest-rated finale since 2002. Viewing figures showed that 24.2 million viewers tuned in to watch the former paint salesman take the crown - down nine per cent on 2009.
However, the programme remained the most-watched TV show in the US.
The finale also marked the last appearance of Simon Cowell on the judging panel, and only DeWyze and Bowersox have signed record deals so far.
And following the final, DeWyze made his US chart debut at the relatively lowly position of number 24.
Ticket prices
American Idol publicists declined to comment on the reasons for the tour being cut short, but it is just the latest in a string of tours to announce date cancellations.
The Jonas Brothers, the Eagles, Christina Aguilera, Rihanna, John Mayer, and Limp Bizkit have pulled out of summer dates.
And last week the all-female touring music festival Lilith Fair announced it had cancelled a third of its scheduled dates.
Billboard magazine recently cited high ticket prices and resistance to booking fees as a reason for a slump, while other tours are thought to have suffered from lack of promotion or little new material from artists.