Messier-Dowty workers protest at outsourcing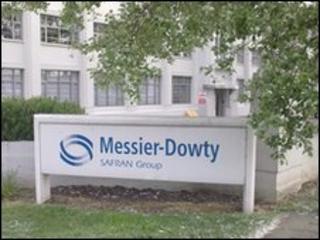 Hundreds of workers at the engineering firm Messier-Dowty in Gloucestershire have staged a walkout in protest at outsourcing.
Employees said they would hold a demonstration outside the Staverton base every lunchtime this week.
Workers said they were angry that the company, which makes aircraft landing gear, was outsourcing work and making redundancies.
The company has not yet wanted to comment.
In May, Messier-Dowty - which is owned by the French Sanfran group - announced 80 job losses.
The firm employs about 1,000 workers at Staverton.