Burnley Urgent Care Centre should 'treat more patients'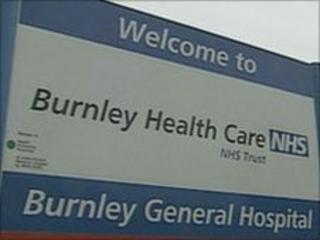 A review into Burnley General Hospital's controversial Urgent Care Centre has found more patients should be treated there.
The hospital's accident and emergency unit was closed in 2007, despite protests, and replaced with the centre.
The report found NHS staff and members of the public did not understand the role of the centre and it was being under-used.
The hospital said it would implement the report's 23 recommendations.
The review was commissioned by the regional health authority, NHS North West, and was carried out by Professor Matthew Cooke, of Warwick Medical School, and Dr Irving Cobden, a consultant physician and gastroenterologist in Northumbria.
They interviewed patients, councillors, MPs and staff at health services in East Lancashire.
'Urgent clarification'
They found "there is an urgent need for clarification of the role of Burnley UCC to the public and to NHS staff".
It said more cases could be dealt with at the centre if it improved its links with the primary care trust, elderly and paediatric services.
It also found that the moving of some services to Blackburn was "appropriate" and has improved care for many patients.
But it recommended more patients being taken to hospital by ambulance should be taken to the urgent care centre.
A spokesman for East Lancashire Hospitals NHS Trust said: "We are very pleased that two of the most experienced and knowledgeable emergency care doctors have devoted their time to review the services provided at Burnley General Hospital.
"We fully accept their recommendations and will work enthusiastically to implement them."