Australian employment rises sharply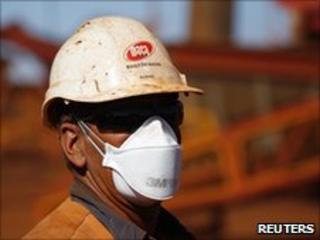 Australia's employment level surged by 45,900 in June, a much higher figure than economists had expected.
The country's unemployment rate is now 5.1%, a rate that is the "envy of many trading partners", said Employment Minister Simon Crean.
The figures put pressure on the government to raise interest rates after placing them on hold last month.
Australia was the first developed economy to raise rates following the global downturn.
It has been relatively unaffected by the downturn and, unlike most developed economies, did not enter recession.
Rate rises
"Australia'a strong labour force figures stand in stark contrast to the stubbornly high employment rates still being experienced in many other advanced economies, where the aftershocks from the crisis are continuing to reverberate," said Mr Crean.
The unemployment rate in the UK is 7.9%, in Canada it is 8% and in the US it is 9.7%, according to the Organisation for Economic Co-operation and Development (OECD).
Analysts were similarly upbeat.
"The numbers really show strength across the board," said Su-Lin Ong at RBC Capital Markets.
"Unemployment is now at its lowest level since early 2009... this underscores strength in the labour market and will definitely put pressure on the Reserve Bank of Australia (RBA) to raise interest rates."
Earlier this week, the RBA held rates at 4.5% for the second consecutive month. Analysts believe it will raise rates in the coming months.