Grammy amend rules over Lady Gaga snub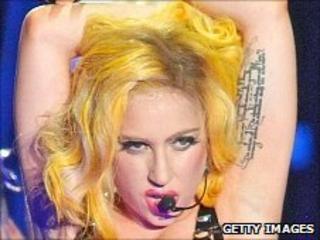 Eligibility rules in the best new artist category at the Grammys have been amended, after pop star Lady Gaga was left out of this year's category.
Her hit Just Dance was nominated in 2008 and former Grammy nominees cannot be considered for best new artist.
The rule change allows previous Grammy nominees to be eligible, as long as the artist has not released an entire album and did not win.
Changes have also been in other Grammy categories.
Lady Gaga did pick up two Grammys in January, best dance recording for Poker Face and best electronic/dance album for The Fame, but missed out on the major awards.
The Zac Brown Band, a country group largely unknown outside the US, were the winners in the best newcomer category, causing consternation that Lady Gaga, who dominated the charts worldwide in 2009, was not included.
Following the anomaly, Recording Academy president Neil Portnow said: "There will be some changes so that particular situation won't repeat itself.
"More and more, the first release of a new artist is as a featured artist on someone else's album or the new artist may release a single long before the release of his/her/their entire first album."
In other changes, classical producers no longer have to submit a minimum of three recordings to be eligible for a nomination for classical producer of the year. They can now submit just one recording.
And classical box sets will be eligible if more than 51% of the material is at least five years old.
It has also been decided that all Grammy performances and performances during any Recording Academy event, will be excluded from consideration for a Grammy.
The change was made to ensure the "integrity of The Recording Academy and to be completely impartial in our awards process".