Talks due over Swansea car parts plant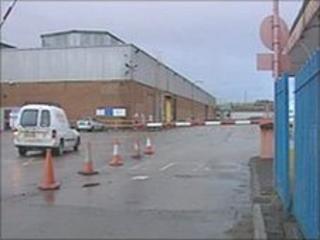 Talks to try to save a car parts factory near Swansea, which is due to close with the loss of 200 jobs, are due to be held.
Union leaders will meet with Linamar bosses in a bid to keep work at the former Ford and Visteon factory.
Unite claim workers were promised in 2008 that engine work would continue at the Jersey Marine site.
Linamar has said the future of the plant - which once employed more than 1,000 people - is not viable.
Unite convener Rob Williams said that Linamar, which is holding a 90-day consultation with staff, has a responsibility to the workers.
"We are going back in to talk to them today and tomorrow," said Mr Williams.
"We talked to our members in a mass meeting on Monday and hopefully the negotiations will be a bit more meaningful."
Competitive
In a previous statement, Linamar chief executive officer Linda Hasenfratz said: "We deeply regret the impact that this decision will have on our employees, their families and the community.
"Linamar has pursued discussions on an ongoing basis relative to ensuring the facility was in a competitive position for the future.
"However, these discussions ultimately were not successful."
There has been a factory on the Fabian Way site since the 1960s.
It was formerly owned by Ford and Visteon before being acquired by Canada-based Linamar Corporation in 2009.