Kent and Sussex students tackle water waste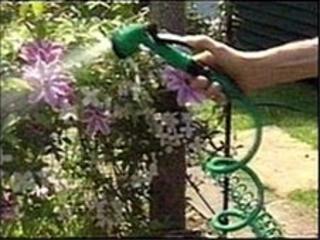 Students have been looking at how to safeguard future water supplies in a project set up by Southern Water with schools across the South East.
The scheme ran throughout this summer term and could be rolled out nationally, the water firm said.
Teenagers worked with the Design Council to develop water-saving ideas.
Jules White, one of the head teachers involved in the scheme, said it was important for students to understand how to provide a sustainable future.
The head of Tanbridge House School in Horsham, West Sussex, said it was only by getting involved in such a project that children would understand why saving water was important.
He said Tanbridge was one of the first schools to take part in the Water Design Challenge.
The other schools involved were Thomas Bennett in Crawley, West Sussex, Thomas Aveling in Rochester, Kent, Sholing Technology College in Southampton and the Isle of Sheppey Academy in Kent.
Students investigated how much water their schools used, identified waste, and developed solutions to conserve supplies.
They also visited Southern Water sites to find out about the water cycle and how water treatment worked, and recorded their progress by writing a blog.
David Kester, chief executive of the Design Council, said: "Britain will need bright ideas to solve the environmental challenges we face in the future."
He said the students involved in the challenge would be among the next generation of creative thinkers to make it happen.