Who Wants To Be A Millionaire creator wins Disney trial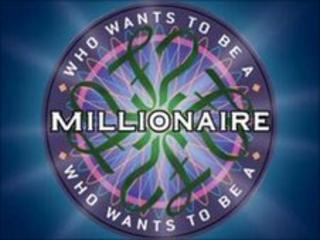 The British firm that created the quiz show Who Wants To Be A Millionaire? has won a multi-million pound legal battle against Disney over unpaid profits.
A Los Angeles jury awarded Celador $269m (£177m) after ruling it failed to get a fair share of profits from screenings of the show in the US.
Celador chairman Paul Smith described the verdict as "justice" after an eight-year "David and Goliath" fight.
The Walt Disney Company said it would "aggressively" seek to reverse it.
The jury agreed that Disney's Buena Vista Television and ABC had breached an agreement that entitled Celador to half of the profits.
The quiz was a huge success when it first aired in the US in 1999, boosting audience ratings.
But Celador, a production company, went to court claiming it had been cut out of profits agreed in its contract.
Mr Smith said the case came down to competing interpretations of that contract.
"It's been eight years - two years of trying to settle it out of court and then six years in court," he said.
"It's a very daunting prospect. Disney is an absolute giant and we are a tiny little minnow.
"I don't think they believed a small, independent producer would go after them and indeed be so determined.
"We were determined and we were not going to give up."
Mr Smith said he screamed when he first learned of the verdict via e-mail from his lawyer.
He added: "As they say, justice has been done. It's money to which we were entitled. We've had to wait eight years for it."
'Fundamentally wrong'
Celador lawyer Roman Silberfeld said the quiz, first hosted by Regis Philbin, became a big hit for Disney-owned US network ABC.
"At a time when ABC was ranked last among the networks and desperately needed a hit, it entered into an agreement with Celador to put Who Wants to Be a Millionaire? on the air and share the profits of success - if there was success - with Celador 50-50," he said.
It put the network in first place, allowing them to charge more in ad revenues, the lawyer said.
Celador sold its TV division more than three years ago and now concentrates on films, radio stations and theatre productions.
The Walt Disney Company said it believed the court's decision was "fundamentally wrong" and it would "aggressively seek to have it reversed".