Solihull Council rejects travellers' Meriden plans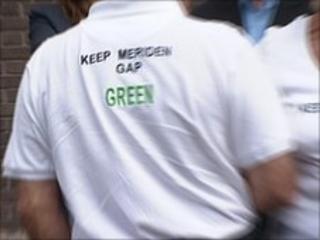 Solihull Council has thrown out an application by travellers to develop a green belt site in Meriden.
The planning committee rejected an application for 10 permanent pitches on a field the travellers own in Eaves Green Lane.
They moved on to it on 30 April but had to stop development after residents began a picket.
They now have 28 days to appeal, after which the council can enforce the site being restored to its original state.
The application was for 10 permanent pitches for caravans, parking and a single storey utility building.
But the council rejected it on the grounds it broke green belt regulations and inadequate traffic access.
Doug Bacon, the vice chairman of Meriden Residents Against Inappropriate Development said the decision was the right one.
"We recognise the travelling community has to have a site, but the green belt is not it," he said.