Bournemouth councillor resigns from planning board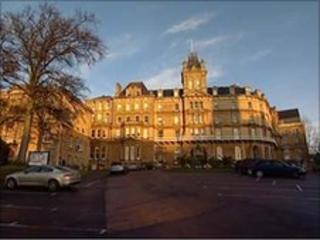 Deputy leader of Bournemouth Borough Council John Beesley has resigned as chairman of the planning board with immediate effect.
Councillor Beesley has been accused of failing to "fully disclose personal or prejudicial interests at various planning board meetings".
He is the subject of an ongoing investigation, the council said.
Mr Beesley will remain deputy leader until a new leader is elected on 27 July, the Conservative Group said.
The leader position is currently vacant following the resignation last week of Councillor Stephen MacLoughlin.
Mr MacLoughlin had been facing a public inquiry into pornographic images found on his laptop.
'Intolerable position'
Mr Beesley said: "As my name has been connected with a completely separate inquiry, it would be inappropriate for me now to stand as leader, even though the complaint has not been heard almost nine months after it was first made by a Lib Dem opposition councillor.
"I have also decided to step down as chairman of the planning board with immediate effect to bring to an end the unacceptable and inaccurate speculation about my role in the council's planning processes.
"The council's unwillingness to take the case forward any sooner does seem to me to defy natural justice and has put me in an intolerable position."
The Conservative Group on Bournemouth Borough Council has confirmed that councillors Bob Lawton and Peter Charo have been nominated for the position and an election will be held on Friday.
The new leader will then have to be elected by the full council at its next meeting on 27 July.
Once the new leader has been elected a new cabinet