EU names list of 91 stress test banks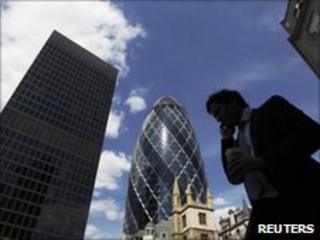 A list of 91 banks that will be subject to "stress-testing" across Europe was released late on Wednesday.
The UK's big four banks, HSBC, Royal Bank of Scotland, Lloyds and Barclays are on that list, along with fellow major European banks including Deutsche Bank and BNP Paribas.
The tests will assess whether Europe's banks are able to withstand future financial shocks.
The list is much longer than the original one planned by the EU in June.
The Committee of European Banking Supervisors, which published the list, said collectively the banks represented 65% of the European Union's banking sector.
Within each member country they represent at least 50% of the banking sector.
The BBC's business editor, Robert Peston, points out the UK's Financial Services Authority says it is already 100% confident that Royal Bank of Scotland, HSBC, Barclays and Lloyds have all passed the European tests.
Previously, French Economy Minister Christine Lagarde predicted the tests will show European banks are "solid and healthy".
Bond worries
There are continued concerns that some European banks' balance sheets are burdened by bonds from Greece, Spain and Portugal.
These bonds have lost significant value during the current debt crisis.
Banks also face pressure from tighter capital requirements, extra taxes and additional regulation.
It will not be the first time Europe's banks have been put through tests, 22 were examined last year.
This, wider list includes for the first time, banks such as German Landesbanken, which are not among the biggest institutions but whose potential weaknesses have contributed to uncertainty in financial markets.
The exercise will be completed by 23 July.