Green belt homes plan for Purbeck cancelled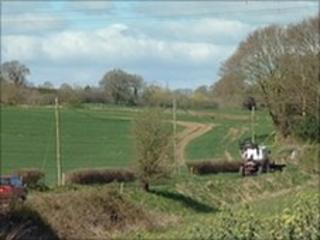 Plans to build thousands of homes on green belt land in Dorset have been shelved.
The previous government wanted to build 5,150 properties in Purbeck by 2026.
Of them 2,750 were proposed for the green belt around Lytchett Matravers, Lytchett Minster and Upton as an extension of Poole into Purbeck.
However on Tuesday ministers confirmed quotas for new homes had been scrapped. Residents and Purbeck District Council had opposed the plans.
Purbeck heathland
Leader of the council, councillor David Budd, had urged angry residents to help fight the "catastrophic threat".
A spokeswoman for Purbeck District Council said: "The council is delighted that the government has made the decision not to proceed with the Regional Spatial Strategy (RSS).
"The council was always unanimously opposed to the then secretary of state's proposals for the building of 2,750 homes in an area around Lytchett Minster.
"Purbeck District Council was proactive in fighting the RSS proposals, through commissioning of research on the impact of proposed development on habitat, particularly on the Purbeck heathland, and supported local communities in their opposition.
"There is still a need for affordable housing in the district which needs to be met but the council took it upon itself to omit the 2,750 houses from its own figures when planning future homes for the district."