Link between inactivity and obesity queried
By Adam Brimelow
Health Correspondent, BBC News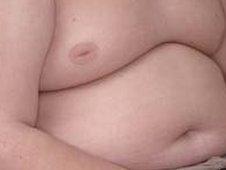 Researchers have challenged the assumption that a lack of exercise causes children to put on weight.
An 11-year study of more than 200 children in Plymouth suggests the effect is the other way around - that getting fatter makes them inactive.
However, some other experts have questioned the findings.
The paper says there is no disputing the association between physical activity and body fat. And there is no suggestion that exercise is not good for children. But it does question its value as a way of tackling obesity.
The researchers at the EarlyBird Diabetes Study, based at the Peninsula Medical School in Plymouth, has been following a group of more than 200 city school children for the past 11 years.
As part of the long-term study, they monitored body fat and exercise at regular intervals over three years.
They found no indication that doing more physical activity had any effect on weight, but they did find that children who put on weight did relatively less exercise.
The findings indicate that 10% more body fat in a seven-year-old leads to four minutes less moderate or vigorous exercise each day. The lead author, Professor Terry Wilkin, says this may not sound a lot, but it adds up over time.
"Moderate and physical activity only occupies in boys a little less than an hour a day and in girls about 45 minutes.
"So it's a not insubstantial amount of activity that is gained by having the lower body mass.
"And that of course is energy expenditure day in day out, week in week out, month in month out so the balance is changed substantially."
The paper suggests that overweight children may perceive their body image negatively, and as a result choose not to join in sports and exercise. It also argues that children who put on too much weight may suffer discomfort and pain during exercise more quickly.
Professor Wilkin says the policy implications are far-reaching, indicating that nutrition, rather than ever-increasing doses of physical activity, is the key to tackling childhood obesity.
However many experts believe that exercise does have a role to play in helping children to lose weight. Professor Andy Ness from Bristol University, who has also examined activity and obesity in children, says the EarlyBird findings are "partly right".
"In our study we can see evidence that physical activity is predictive of a change in fatness," he said. "But that doesn't mean there's not something going on the other way. We think it's a combination."
Dr David Haslam from the National Obesity Forum says the wider health benefits of exercise for children must not be overlooked.
"The EarlyBird team really force us to question our comfortable assumptions regarding childhood obesity.
"What we, as clinicians must do, is nod reverently at their work, learn lessons from it, and re-appraise our own practices accordingly.
"What we shouldn't do is take the paper at face value and allow lean children to be as lazy as they please, as that would be a catastrophic mistake!"
In a statement the Department of Health in England said the EarlyBird study provided some "useful messages".
A spokesperson said: "We will consider this evidence alongside other research which has different findings on the link between physical activity and weight when we are developing our policy to produce better public health outcomes."
Related Internet Links
The BBC is not responsible for the content of external sites.