Liam Adams extradition hearing postponed again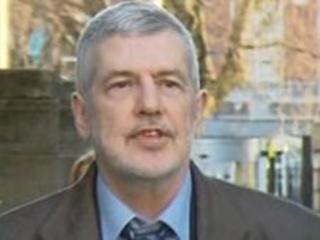 An extradition case involving a brother of Sinn Fein president Gerry Adams has been postponed for another two weeks.
Liam Adams is wanted by the PSNI to answer charges that he sexually abused his now grown-up daughter Aine Tyrell from the age of four.
He appeared at Dublin's High Court on Wednesday to challenge his extradition.
His lawyers said they were awaiting further affidavits to fully prepare their case. The judge said he was "most anxious" to press ahead with the case.
In the latest of a series of hearings, he remanded Mr Adams on continuing bail until 21 July.
His alleged victim waived her right to anonymity late last year to claim that her father had molested and raped her.
Mr Adams was due to appear in court in Northern Ireland in November 2008 to face 23 charges relating to the alleged abuse, but he failed to show up.
In March, he handed himself over to Irish police after a European arrest warrant was served.