Pub appeal over Peter Tobin probe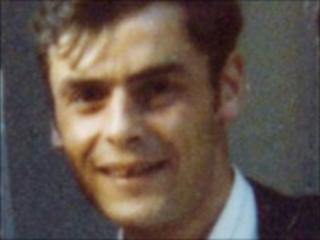 Police trying to uncover the past crimes of serial killer Peter Tobin have made an appeal to people who drank in a Glasgow pub in 1968.
Tobin is in jail for murdering Angelika Kluk, Vicky Hamilton and Dinah McNicol.
Det supt David Swindle said the response to a BBC Crimewatch appeal on Tobin's past had been "excellent".
He said he was keen to speak to people who frequented the Driftwood Public House, now known as The Ivy, in Argyle Street, during November 1968.
Det supt Swindle is leading Operation Anagram, an attempt to trace Tobin's past movements and examine whether he is responsible for any other crimes.
In the Crimewatch programme, a woman, who cannot be named, described how she met Tobin in Glasgow when he was 21 and going under the name Jim McLaughlin.
She said the pair had gone on a date to a pub after meeting at the city's Barrowland Ballroom.
"I don't remember leaving that pub - I'm sure he put something in my drink," she said.
"The next thing I remember is waking up in this tenement stair landing and I was fighting for my life."