Jobs to go as Clachan Construction Ltd collapses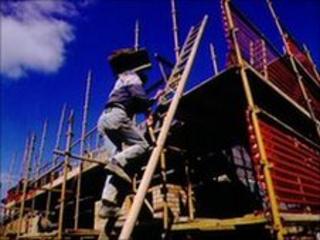 Perth-based building firm Clachan Construction Ltd has gone into receivership.
The company's 200 staff, who operate across central Scotland sites including Longannet Power Station and Stirling, are expected to lose their jobs.
Receivers Henderson Loggie said they were assessing the company's position.
They have blamed a "general downturn" in the construction industry for the firm's decline.
'Huge blow'
Joint receiver Claire Middlebrook said: "The directors of Clachan Construction asked the Bank of Scotland to appoint receivers for the business on Tuesday at 6pm.
"Unfortunately it looks like most, if not all, of the company's workforce will be made redundant."
Murdo Fraser, Conservative MSP for Mid Scotland and Fife, has called for those facing redundancy to receive government help.
He said: "The loss of 200 jobs is huge blow to the jobs market and today I, along with my colleague Elizabeth Smith, have contacted SNP ministers to ask for PACE (Partnership Action for Continuing Employment) to be sent in to help respond to redundancy situation."