Brighton to London eco-rally promotes green transport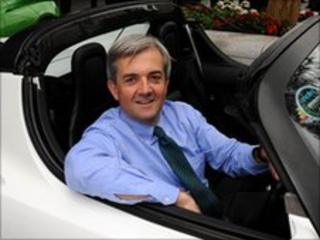 A convoy of low and zero-emission vehicles have completed a rally from Brighton to London.
The fleet travelled 54 miles (87km) from the town's seafront to Hyde Park to promote green transport.
The fourth London Bridgestone Eco Rally showcases the hybrid, electric and hydrogen-powered cars on the market.
Among those taking part were television presenters Kevin McCloud and Quentin Willson and Climate Change Secretary Chris Huhne.
Mr Huhne said: "What this event gets across is that electric and low carbon vehicles have really come of age.
"They are no longer just souped-up milk floats. There is something for everyone."