New speed camera plans for Nottingham are axed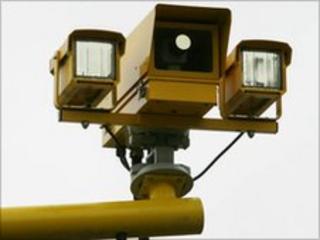 A project to increase the number of speed cameras on a stretch of the Nottingham ring road has been scrapped, council officials confirmed.
Nottingham City Council planned to install more cameras on part of Valley Road through Sherwood.
The scrapping of the scheme has been blamed on a £185,000 reduction in the authority's road safety budget, a council spokesman said.
The move has been criticised by traffic and safety officials.
Road safety co-ordinator, Frances Ashton, said: "You can't say there's going to be an accident anywhere.
"I couldn't say just because I haven't got the cameras in here there are going to be deaths and serious injuries.
"But by not having the cameras there's going to be a bigger possibility that deaths and serious injury will occur."