River Churnet fish stock increases after chemical leak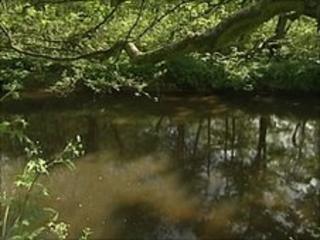 Fish stocks are "recovering well" in a Staffordshire river two years after more than 700 fish died in a chlorine leak.
The Environment Agency said tests on brown trout stocks had shown an increase in the fish population in the River Churnet in Leek from six to 26.
It carried out three tests and used an electric current to lightly stun the fish to help count them more easily.
Severn Trent said a clip corroded an underground pipe which caused the leak.
It was fined £15,000 and spent thousands of pounds in a clean-up operation.
The agency said 740 fish had died in the chemical leak, including 344 brown trout and it estimated it would take five years for fish stock to recover.