Grandfather finishes 'mad Munros' bid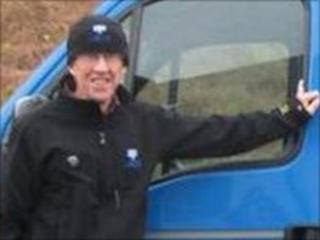 A retired doctor hopes to have set the record for the first pensioner to bag all Scotland's 283 Munros in a continuous walk.
Starting on 10 April, Dr Gerry McPartlin reached the summit of his last peak, Ben Chonzie in Perthshire, on Tuesday.
The 66-year-old, from Applecross, plans to spend the next few weeks with his wife and family.
His son-in-law dubbed the attempt as "Granddad's mad Munro marathon".
Dr McPartlin was raising money for The David Gemmell Living Memorial Fund.
Fife-born priest Fr David Gemmell had been a regular charity worker abroad before his death.
The retired doctor's feat involved walking about 1,000 miles.
It is the second time he had bagged all the Munros after taking 11 years, from the age of 41, to complete the first round.
Following his latest effort Dr McPartlin said: "That hardest part was towards the end in the Cairngorms when I was walking six Munros in winds I suspect were gusting to 60-70mph."