Calls for full Cornwall Council pay-off details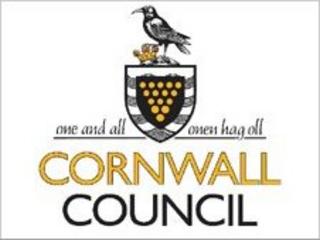 A Cornish councillor has called for exhaustive details of any pay-offs to departing senior members of staff to be made public.
A change in the law means any compensation payments awarded since December now have to be published.
Liberal Democrat Alex Folkes said that it was necessary to know how such figures were agreed.
Cornwall Council said its "compromise agreements" in pay-offs were subject to the approval of council members.
'Above board'
Peter Lewis, the council's Corporate Director for Support Services, left in March after being in post for about nine months. He left with a pay-off of nearly £80,000.
Launceston Central councillor Mr Folkes said he believed it was this sort of situation that should be transparent and there should not be any "culture of confidentiality".
He said: "We've now got a change in the law that says that if there are any future such agreements we will know the amount of them. But we need to know more details about how they were agreed, why they were agreed.
"We also need to make sure that there are councillors - elected officials who the voters out there can get rid of if they want to - who are actually in the negotiations and signing them off line-by-line so we can know that any agreements made are above board."
The council said that it sought to resolve employment issues through a compromise agreement "from time to time".
It said: "This is not a regular or frequent approach. It can, however, be a helpful route for settling matters in the mutual interests of the council and individual employees. "
It added: "In all cases an assessment of risks and costs will underpin any compromise agreement, which will be subject in the most significant cases to informal discussion with the District Auditor and to member approval."